Preparing for a Regulatory Examination of Your Financial Institution's OFAC Program
Date:  Thursday, July 12, 2018
Time:  12:00 PM – 01:15 PM EST, 05:00 PM – 06:00 PM London,
06:00 PM – 07:00 PM Amsterdam
This webinar will address the steps an institution can take in advance in order to prepare for a bank examination of your OFAC program. Our speaker will discuss and provide guidelines for positively and accurately representing OFAC programs to regulators in order to ensure your business achieves the best outcome.
In this SanctionsAlert.com Webinar, we will cover: what happens when the bank examiner arrives, how the examiner prepares him/herself for the examination, how to handle questions from the examiner, and how to best document the examination.
What you will learn:
The ins and outs of the "rule book" used by the Regulator;
How to prepare your team (i.e. compliance staff, business lines with sanctions responsibilities, senior executives) for the examination;
How to use and get the most our of communication protocols; and
How to organize relevant information relating to your OFAC program.
Sign up today!
 Great knowledge, great instructors, great value
Tell your friends, clients, customers and colleagues to sign up.
Certificate of Attendance
If you participate in the live webinar, you will receive a Certificate of Attendance, which you can use to show you meet your government-required training duties.
Thomas E. Nollner
Consultant
Office of Technical Assistance (OTA)
U.S. Treasury Department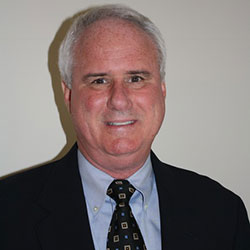 Tom has more than 38 years of experience in financial institution supervision and consulting.  He spent 30 years as a National Bank Examiner (NBE) for the Comptroller of the Currency where he was a safety and soundness examiner and a compliance examiner, retiring in 2008.   During Tom's last 15 years as an NBE and past 10 years as a consultant, he has specialized as an AML/CFT examiner/consultant.  In these roles he has analyzed the AML/CFT programs and processes for all types of financial institutions' to ensure that they complied with applicable AML/CFT laws, rules, and regulations.  In addition, he has reviewed suspicious activity identification, monitoring, and reporting processes; he has traced proceeds and transactions through several layers of activity; and he has provided AML/CFT training for many different financial institutions.
In his current role at the OTA, Tom assists developing countries with banking issues. Tom is assigned to the Economic Crimes Team that focuses on training, assisting, and mentoring the staffs of the financial regulatory departments and financial intelligence units of various countries, such as: Afghanistan, Iraq, Myanmar, and Surinam, regarding AML/CFT compliance.
Continuing Education
SanctionsAlert.com typically requests CAMS (Certified Anti-Money Laundering Specialist – ACAMS) and CAFP (Certified Anti-Money Laundering and Fraud Professional -ICB) credits for its live webinars. Please send us a message if you wish to confirm which credits have been obtained.
Moderator:
Anna Sayre, Legal Content Writer, SanctionsAlert.com
This Live Webinar is Included in the SanctionsAlert.com Membership. SanctionsAlert.com Members will receive an email with log in details one day before the Webinar. These are also posted on the SanctionsAlert.com Platform. After the Live Webinar, SanctionsAlert.com Members can also view this webinar on-demand on our Platform.
Bank of America
"Great knowledge from the presenters and the content was relevant"
— José R. Fernandez, Bank of America – Charlotte, NC, USA
Wells Fargo
"Great coverage of information"
— Cathy Swindell-Smith, Wells Fargo – Charlotte, NC, USA
Axa Equitable Life Insurance Company
"It was very informative. The speakers were clear and the information was disseminated in a clear, concise manner."
— Nicolette Douglas, Axa Equitable Life Insurance Company – New York, NY, USA
RBC
"The content was excellent and easy to understand. The presenters did a great job!"
— Susan Wilson, RBC – Toronto, Canada
Comerico Bank
"Both speakers were exceptionally knowledgeable and provided practical information regarding the sanctions changes"
— Adam Hermes, Comerico Bank – Livonia, USA